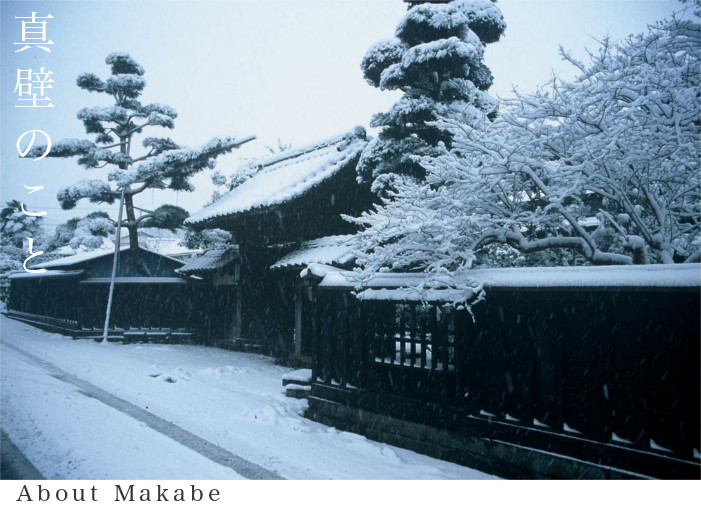 Sakuragawa city Makabecho located on the north side of Mt.Tsukuba
Makabe town was flourished because of Makabe castle established in Kamakura Era. It had been the cultural and industrial center of this area. Some parts of this town are registered as "Preservation Districts for Groups of Historic Buildings", which is only place in Ibaraki. You can enjoy not only traditional buildings but also people's spirit around the town.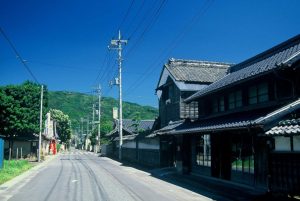 Mr Nakamura's house
One of the oldest houses in Makabe. One report proves that a cotton broker was running his business here in 1667. All of remained buildings; main building, book storehouse, entrance, and fence were built in Meiji Era. Kann In no Miya, a imperial prince's family, stayed here at the occasion of army exercises in 1910.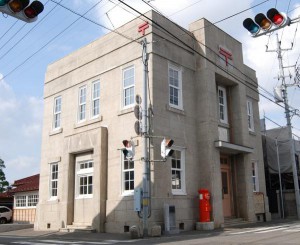 Former Makabe Post Office
Built in 1869 as a branch of Natinoal 50th Bank and located in the center of the town. It was actively used as a Makabe Post Office from 1956 to 1986. It changed into an information office but remains its style.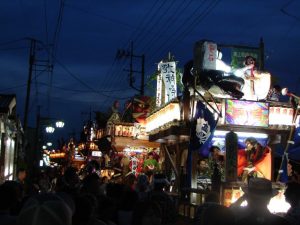 Makabe Gion Festival
One of the festivals of Gosho Komagataki Shrine which is 400 years old. This festival is chosen as a intangible folk cultural property. The raw of more than 100 people having Mikoshi will take you to the old ages. At night, there come 4 big gorgeous Mikoshi pulled by young people, which is highly recommended to see.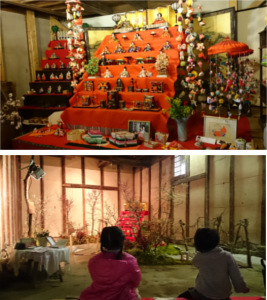 Hina Matsuri Festival
At the end of 2002, some of the citizens talked about the way to welcome tourists coming to Makabe in cold winter.
The idea came up to show traditional Hina dolls all around the town. Thanks to the corporation of other citizens, the idea became successful. Now about 160 houses put Hina dolls and more than 100,000 tourists come to see them.
As you can see this story, people in Makabe enjoy and love talking with you. All of us are looking forward to seeing you here in Makabe.
※Provide photos:
Sakuragawa City Tourism Association